FRI-YAY!
Dallas finally got hit with a real Winter this week! Sleet, ice days and snow, plus a winter warning for more this weekend. Since the weather wasn't fit for blog pictures, I wanted to talk about things I have my eye on (or have already purchased) for the Spring! Click the pictures to shop! 🙂
This snakeskin foldover clutch (which I bought in grey) was worth every penny. It's a large clutch, so versatile, and great for spring especially in the white! Francesca's has a student discount so go in-store and show them your student ID for 10% off!
As you can tell I'm really into grey for Spring, and these fringe booties are to die for. Definitely at the top of my watchlist! Chinese Laundry usually will send a 30% off coupon via email so make sure to sign up for their emails!
I am not much of a floral print kind of gal, but I actually really love this maxi! Lucy & Lyla has some other prints and colors too.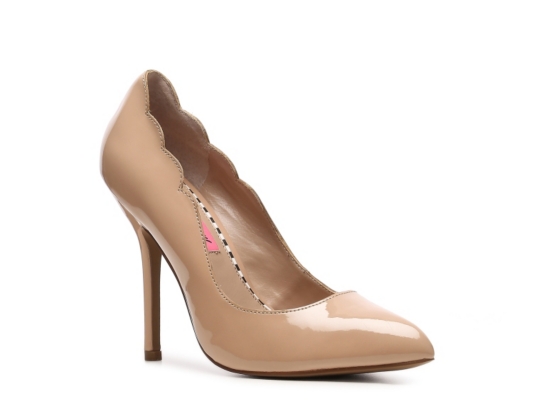 I'm loving these scalloped nude pumps by Betsey Johnson! Chinese Laundry has a similiar shoe for $10 cheaper! Both sold at DSW for $30 off the original price? Um, one in every color please!
I've always been a fan of peplum tops (they hide my chubby belly well) and I love this classic and affordable pep from Forever21, whose having a 30% off sale items promotion this weekend btw!
So I hope these pictures of skinny, pretty models in cute spring attire made up for my lack of pictures for this weekend's post! My forecast for Spring trends are fringe, white white white, and light grey!
Thanks for reading babes and I hope everyone has a fantastic weekend!
xoxo, Nickie